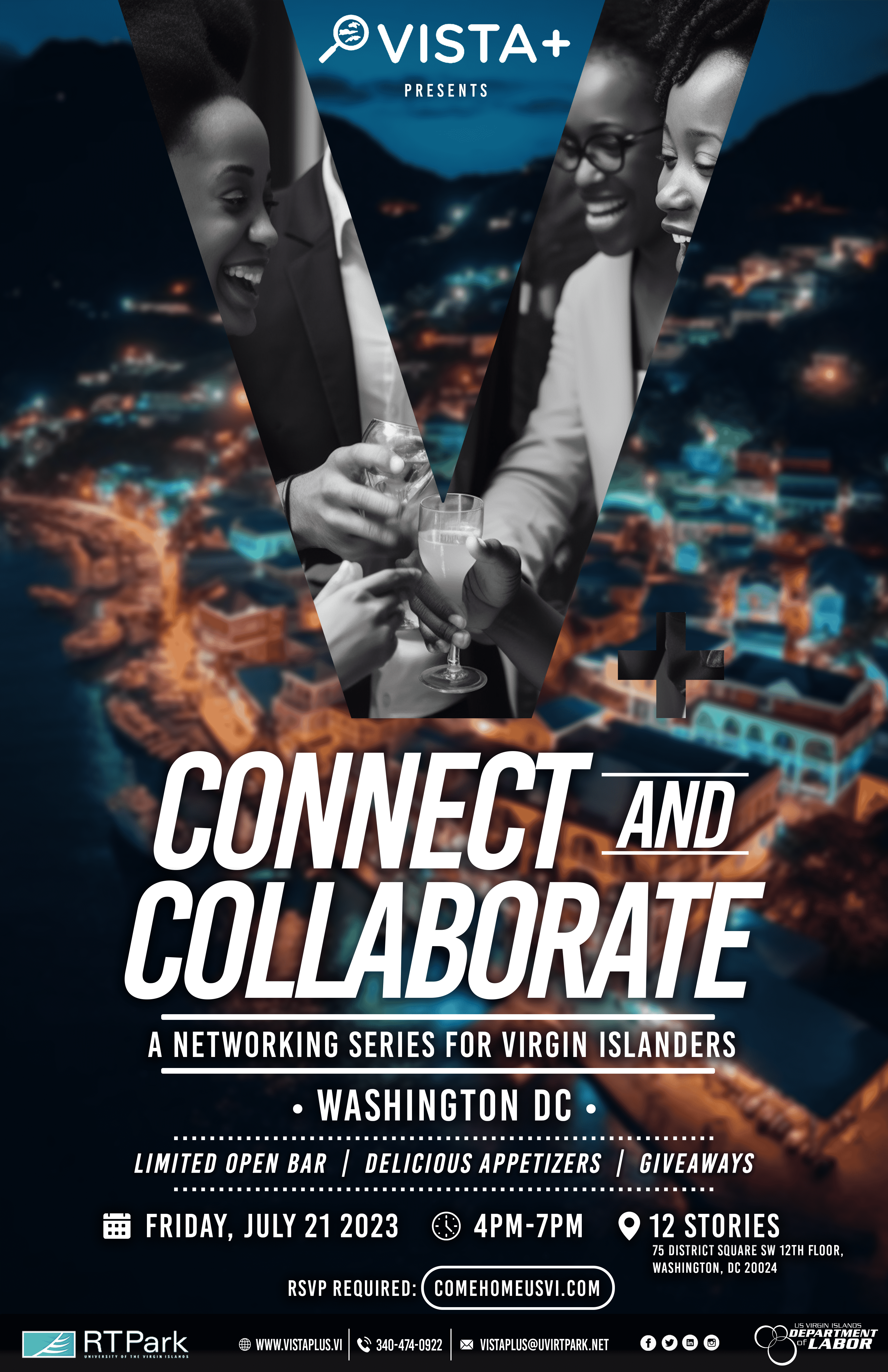 July 21st, 2023 | Washington, D.C
Connect & Collaborate
We're back! And excited to invite you to our upcoming event in the nation's capital, Washington, D.C.! Join us for an evening of networking, learning, and fun with like-minded professionals from the Virgin Islands community!

This is a great opportunity to expand your professional network, share your experiences, and gain insights from industry experts. Don't miss out on this exciting event! Please register today to secure your spot.
Next Section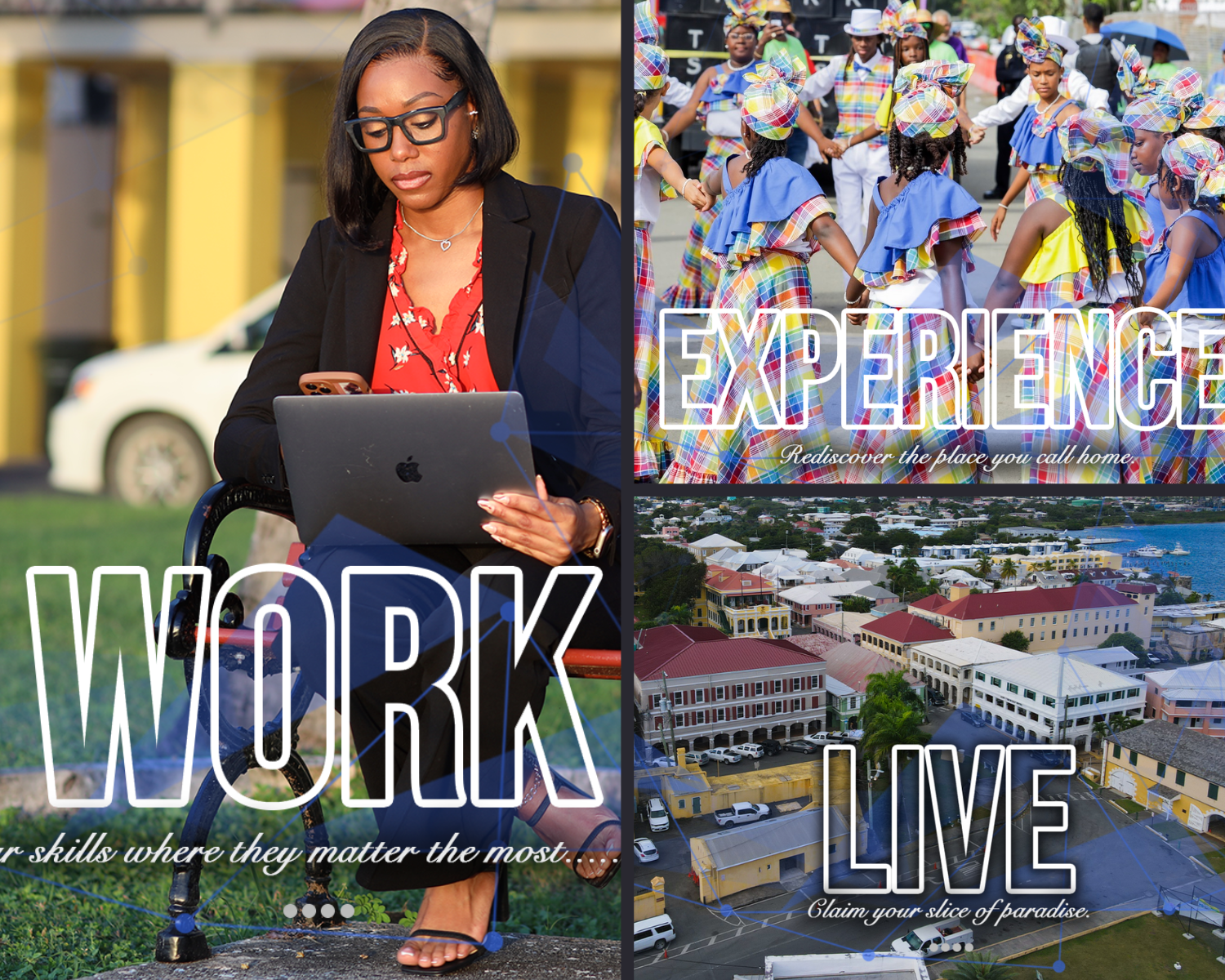 OUR MISSION
VISTA+
VISTA+ is a signature talent attraction and retention program under the workforce development initiative of the Research and Technology Park (RTPark) in partnership with the VI Department of Labor. VISTA+ is an online database that connects tech talent within the Virgin Islands diaspora with opportunities to work in the Territory.
VISTA+ strives to support the Virgin Islands as the innovative Tech ecosystem in the Caribbean:
RETURN HOME.
REVERSE THE BRAIN DRAIN.
REVITALIZE OUR COMMUNITY.